"Systemic racism is so rampant in the United States, I'm from Canada so I can't even imagine what that must be like!"
"Police brutality in the US makes me proud to be Canadian"
---
The two statements above reflect a dangerous and widespread misconception held by many Canadians as they observe growing unrest in the United States:
"Deaths of minorities at the hands of law enforcement just isn't an issue here"
Of course, nothing could be further from the truth.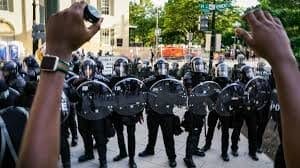 Systemic racism exists in institutions across Canada – and an analysis of police brutality against minorities performed by CBC reveals some startling data.
Between 2000 and 2017, CBC was identified 461 fatal encounters between law enforcement and civilians. The RCMP– Canada's largest and only federal police force – is responsible for the highest number of incidents at 118 casualties, followed by the Toronto Police Service at 52, and the Service de police de la Ville de Montreal at 32. The data demonstrates that these occurrences continue to rise steadily across the country.
When looking at the study, it is obvious that Caucasian individuals represent the largest number of victims per ethnic group, composing roughly 43% of all casualties identified. They also represent nearly 80% of Canada's total population.
Indigenous victims represent roughly 16% of all casualties identified, but account for less than 5% of Canada's total population.
Black victims represent roughly 10% of all casualties identified, but account for less than 3% of Canada's total population.
22% of the victims were unable to be identified by ethnicity.
These facts are alarming and highlight a trend of violence by law enforcement against identifiable minorities. Aggravating circumstances further, it is estimated that mental health and substance abuse issues afflicted approximately 70% of the 461 victims.
The data further reveals that the majority of these occurred in urban areas with diverse cultural communities – not within areas densely populated by minorities. What this means is that of the percentage of the 461 fatalities that involve people of color is grossly disproportionate to the overall population of the areas affected.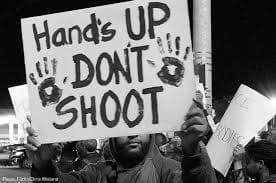 Gun related deaths accounted for over 71% of the 461 fatalities, use of restraint at just shy of 16%, physical force at 1.3%, use of an intermediate weapon (a tool not designed to cause death with conventional use, such as a baton) at 1.1%, and "other" accounting for 10.1% of deaths.
Perhaps most shocking of all is that these statistics have not been compiled and presented by the organizations with the most reliable sources of information – the law enforcement agencies themselves.
The analysis conducted by CBC provides a glimpse into the systemic racism that is alive and well within law enforcement agencies across the country, but it hardly tells the entire story.
The data relates only to fatalities – it does not represent the wrongful arrests and prosecutions of minorities in Canada, the disproportionate sentences that are imposed, or the loss of dignity and liberty. 
It does not represent the interactions that don't result in an arrest or charges, nor does it represent the victims of racism and bias who will never have the opportunity to tell their stories.