Vancouver Criminal Law – Fraud

Fraud is an offence that is treated severely in the Criminal Code of Canada. Depending on the facts surrounding the allegations, fraud offences can proceed summarily or by indictment. Fraud is generally noted as a crime against 'moral turpitude' (dishonesty) and have the potential of long lasting  effects on an one's future career, travel and employment opportunities. The term 'fraud' itself can encompass a variety of offences, and therefore, it tends to be very technical in nature both in its application and how it is defended.
Fraud is often very challenging for the Crown to prove. Allegations of fraud relating to technology, including Cell Phones, Computers, Credit Cards, Debit Cards, ATM Machines, DVD's, CD's, the Internet, and Bank Fraud require evidentiary procedures under the Canada Evidence Act, and Criminal Code of Canada. If the Crown intends on proceeding in these cases without calling specific experts and/or officials of the bank or financial institution in question — they must adhere to a very specific timeline on notices and production of evidence. Failure of the Crown Attorney in producing these items within a statutorily specified amount of time, could lead to major holes in the Crown's case.
In particular, allegations of credit card fraud can be a very technical offence to prove for the Crown. In the prosecutions of these cases, the Crown must establish that the cards were either: fraudulently produced, fraudulently used, or fraudulently offered. In order to prove the fraudulent use, production, or offering of a Credit Card, typically expert testimony is required.
David Tarnow and Jason Tarnow have handled a variety of different fraud cases and understand the procedural safeguards that the Crown must meet when prosecuting these offences.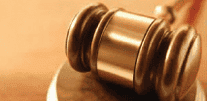 KNOW YOUR LEGAL RIGHTS
"Officer, I know my constitutional rights. Firstly, I refuse to speak with you, other than to identify myself. I further refuse to consent for you to search my person, or my residence, or my motor vehicle. I wish to speak to my lawyer immediately. If I am not under arrest, I wish to leave."
CALL NOW FOR A CONFIDENTIAL CONSULTATION