Vancouver Criminal Law – Fees
Understandably, everyone asks "What is this going to cost me?"
To begin, your initial consultation with our firm, either by telephone conference or in person, is free of charge.
In most cases we will ask you for an initial retainer (deposit) when you hire us. We will discuss the initial retainer with you during our first meeting. Factors that affect the amount we request for fees are the complexity of the case and the amount of Crown disclosure we expect to receive. For the most part, this relates to the type of charge you are facing.
We will provide you with a fee quote to take the case to trial once we have received all of your disclosure. At that time, we are in a position to provide an accurate estimate of what is involved in your case.
We fully appreciate that you likely did not anticipate being charged with a criminal offence. Because of this, we will assist you with a reasonable payment plan to ensure that your fees work within your personal budget.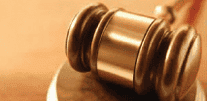 KNOW YOUR LEGAL RIGHTS
"Officer, I know my constitutional rights. Firstly, I refuse to speak with you, other than to identify myself. I further refuse to consent for you to search my person, or my residence, or my motor vehicle. I wish to speak to my lawyer immediately. If I am not under arrest, I wish to leave."
CALL NOW FOR A FREE CONFIDENTIAL CONSULTATION