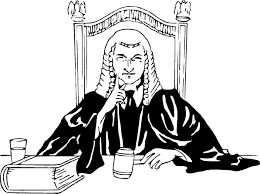 Systemic racism is alive and well in the Canadian judicial system. A refreshed approach to sentencing is long over due.
---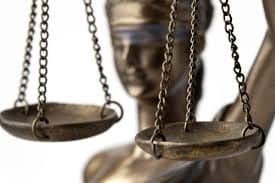 Bill C-5 seeks to do just that – by repealing Mandatory Minimum Penalties ("MMP") for 14 offences in the Criminal Code, and all six MMP's in the Controlled Drug and Substances Act. Statistics demonstrate that MMP's disproportionately effect Canadians of color – specifically, Indigenous and Black Canadians.
Two important factors to consider:
Overincarceration rates
Data on this issue was collected by the Government of Canada for the periods of 2007-2008 and 2016-2017. The information compiled desmonsrates that Indigenous and Black offenders were most likely to be admitted to the Federal correctional system for an offence attached to a mandatory minimum sentence.
Judicial discretion in sentencing
Mandatory minimum penalties eliminate a Judge's ability to sentence an offender while considering their unique circumstances. In cases where a mandatory minimum punishment is the best an Accused can hope for, there is little reason for the Accused to make any meaningful effort to mitigate the damage. When a custodial sentence is imminent, the feeling of having "nothing left to lose" can take over. Any incentive for an Accused to plead guilty to an offence carrying an MMP, when their efforts for rehabilitation have no influence on the Judge's ability to impose a just and fair sentence.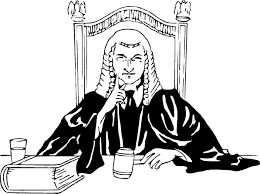 Reforms to the MMP provisions of the Criminal Code and CDSA are specific to the following offences:
Criminal Code:
1. Using a firearm or imitation firearm in commission of offence (two separate offences)
2. Possession of firearm or weapon knowing its possession is unauthorized (two separate offences)
3. Possession of prohibited or restricted firearm with ammunition
4. Possession of weapon obtained by commission of offence
5. Weapons trafficking (excluding firearms and ammunition)
6. Possession for purpose of weapons trafficking (excluding firearms and ammunition)
7. Importing or exporting knowing it is unauthorized
8. Discharging firearm with intent
9. Discharging firearm — recklessness
10. Robbery with a firearm
11. Extortion with a firearm
12. Selling, etc., of tobacco products and raw leaf tobacco
Controlled Drugs and Substances Act:
 1. Trafficking or possession for the purpose of trafficking (two separate offences)
2. Importing and exporting or possession for the purpose of exporting (two separate offences)
3. Production of substance Schedule I or II (two offence)
Mandatory Minimum Punishments will remain in effect within the Criminal Code for other offences to which MMP's apply.
It is important to note that the Judge can still impose a period of incarceration for any of the offences mentioned above – they simply will no longer be bound by legislation to impose a specific period of jail.
As we've seen with other aspects of Canadian criminal law, a "one size fits all" approach is rarely just. Sadly, these legislative amendments will do nothing to address the current rate of overincarceration of Indigenous and Black Canadians. For them, it is too little, too late.
If you have been charged with a criminal offence, it is important that you speak to experienced defence counsel without delay. Our office skillfully handles both summary and indictable offences, ranging from assault, mischief, criminal harassment and impaired driving, to sexual assault, murder, robbery, unlawful confinement, and everything in between. We are licensed to practice in British Columbia, and work in the Lower Mainland and Greater Vancouver Area including, but not limited to Richmond, Vancouver, Surrey, Ladner, Burnaby, Port Coquitlam, New Westminster and Langley, and in the Fraser Valley, including, but not limited to Abbotsford , Chilliwack, Hope, Mission and Agassiz. We are also licensed to practice in the Yukon Territory and frequently accept clients in Whitehorse, Dawson City, Old Crow, Mayo, Haines Junction, and Faro.