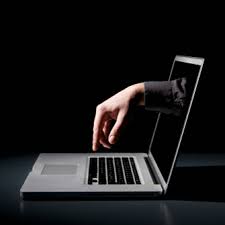 A vigilante group based out of Surrey, B.C., has been making headlines lately for their efforts in identifying and publicizing child predators to the media via video. It's a spin-off of Dateline's "To Catch a Predator".
The videos, which are publicly posted to the group's Facebook and Youtube accounts, display the real-time encounters had between members of the group and the individual that they have led there with false promises of sexual relations with an underage person, after chatting online about it.
The encounters are brief, lasting only a few minutes at most. The exchange between the two parties consists of accusations from one side, and flat out denials from the other. The subject of the Creep Catcher's "investigation" attempts to shield his face before turning and running in the other direction, continually denying the allegations. What happens beyond that point is unknown.
From what I've seen, the public seems to be pleased with the endeavors of Creep Catchers. The videos certainly provide shock value – generally, the public does not play a role in, or even have the opportunity to witness the apprehension of a suspected pedophile – and for good reason.
The investigations that are conducted with respect to these offences are complex, calculated and require significant resources and manpower. The Integrated Child Exploitation Unit of the RCMP works with Interpol and police agencies around the world to gather, sort, and analyze information that advances their efforts in identifying, charging, and convicting individuals of child-related offences such as the Possession and Distribution of Child Pornography.
There are tactical strategies that require a high degree of skill and experience to be carried out effectively. The process of gathering evidence before an arrest and charge approval is paramount to the success of the investigation – in cases like these, proper identification of the suspect can take a significant amount of time. And this is where the work done by the RCMP and the work done by Creep Catchers become astoundingly diverse. Creep Catchers does not have the resources, funding, experience or skill to be meddling in these matters. There are several risks that come to mind:
1) Meeting these individuals in a public place, at a busy time of day, poses a serious risk to innocent bystanders in the area. Creep Catchers does not know if the individuals they are liaising with are violent or mentally ill. Innocent people could be caught in the cross-hairs of an encounter that quickly gets out of hand;
2) The police may already be conducting an investigation on an individual who has been sought out by Creep Catchers. This could lead to that entire investigation collapsing;
3) The very real possibility that they may wrongfully accuse someone of these crimes. The repercussions of being wrongfully blamed could be permanent. It is extremely difficult to exonerate someone on such allegations.
While their intentions may be good, the ends do not justify the means. This work is best left to the police.
Accessing, distributing, and making child pornography available are some of the most serious offences in the Criminal Code. There are new mandatory minimum jail sentences for these offences, details of which can be found here. Aside from a custodial sentence, someone convicted of one of these offences will almost definitely be required to register as a sex offender, which comes with lifelong consequences.
Our offices frequently handle cases with similar allegations. If you have been charged with one of these offences, contact our office to retain a criminal lawyer who can assist in navigating you through the criminal justice system with your best interests in mind.