On October 17, 2018, which is just 1 short day away, cannabis becomes legal across all of Canada.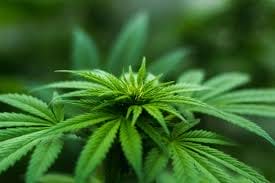 ---
Cannabis legalization marks a huge shift in public policy, law, and will propel an industry that has existed in the shadows, into the limelight. While both federal and provincial governments have been candidly saying that legalization will not be perfect right away and will be a work in progress, most Canadians are viewing legalization as a step in the right direction as so many lives have been negatively affected by cannabis prohibition.
So, what will happen on October 17? The naysayers want you to believe that there will be a proliferation of crime in the streets. Stoned zombies walking around town. A dramatic rise in impaired drivers. However those that are educated on the subject know that the sky won't fall and society will continue to function just as it did today, on October 16. What will change is that the millions of cannabis consumers in Canada won't have to worry about being arrested (if they stay within the parameters of the new cannabis laws) and communities that allow for retail sales will be able to collect millions in tax dollars that can be pumped right back into public programs and infrastructure.
For a variety of reasons, there remains a considerable stigma associated to cannabis consumption. However as time goes on and people realize the benefits that legalization will bring, I predict that the stigma erodes and that society will regard cannabis favorably.