"No person is criminally responsible for an act committed or an omission made while suffering from a mental disorder that rendered the person incapable of appreciating the nature and quality of the act or omission or of knowing that it was wrong"
---
He was a student and Captain of Mount Royal University's hockey team – but that changed on January 13, 2018, after taking a large dose of magic mushrooms.
Shortly after ingesting 4 grams of mushrooms at a house party, Matthew Brown took off all of his clothing and disappeared into the freezing night. Eventually, he came upon the home of a Mount Royal University professor that he had never met before. He broke into her home and beat her with a broken broom handle, leaving her with severe injuries. After leaving her residence, he broke into another home where he was eventually apprehended by the police. 
On March 2, 2020, he was acquitted after mounting a successful defence of "non-insane automatism" resulting from severe self-intoxication.
Mr. Brown was acquitted and walked out of court a free man. His actions were found to be involuntary – but not by reason of mental disorder. His defence of non-insane automatism resulting from severe self-intoxication was only available after a pre-trial ruling in which a judge found that Section 33.1 of the Criminal Code, prohibiting self-intoxication as a defence, was unconstitutional.
Non-insane automatism and insane automatism both involve an Accused person that was unaware of the consequences of their actions at the time of the offence, and therefore could not form intent required to prosecute the offence.
In Mr. Brown's case, his automatism ended when the effects of the drugs wore off, and he was left with no memory of the event. Since his actions were not attributed to a disease that would have recurring symptoms, a Not Criminally Responsible according to Mental Disorder (NCRMD) finding would have been inappropriate.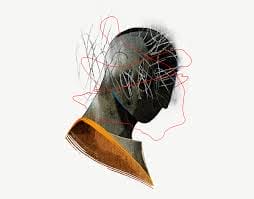 A finding of NCRMD relates to automatism as a consequence of a mental disorder. Unlike automatism resulting from intoxication, it does not result in an acquittal. NCRMD is most commonly seen in cases where an Accused suffers from severe mental illness, such as schizophrenia. Across Canada, the number of Accused deemed NCRMD is small, however, media attention on these particular cases often results in public outrage.
After a judge has determined that an Accused is NCRMD, the case is usually handed over to the Review Board (governed by Province/Territory) where there are three possible outcomes:
Absolute Discharge
Conditional Discharge
Detention in a hospital
While most cases do end up under the authority of the Review Board, the Court of hearing has the discretion to proceed to disposition if it feels appropriate in the circumstances. If the Court orders an Absolute Discharge (the only available option when the Accused has been found not to pose a significant risk to the public), the matter is concluded. If the Court orders a conditional discharge, or detention in a hospital, the Review Board must review the matter again with 90 days. In any circumstance, the Court or Review Board must impose whichever sentence is the least onerous and least restrictive on the Accused, all while balancing protection of the public and the interests, liberty and dignity of the Accused. There have been success stories, (which may again cause unnecessary alarm to the public) that demonstrate how effective rehabilitation of mentally ill offenders is far from hopeless. It is also important to note that the statistics surrounding NCRMD cases show that the prevalence of an NCRMD finding in relation to violent offences are low.